Coffee is one of the beverages which are consumed by most of the people around the world. Mostly coffee is consumed at breakfast and the important fact of coffee for fitness freaks is that coffee is calorie free with just 2 to 5 calories per cup if taken without sugar.The delicious rich caffeine flavor provides the consumer with the well deserved pick me up throughout the day. Coffee holds the special place in the hearts and mugs of many people.
.
Let's take a coffee tour to know about the great facts of coffee around the world.
Coffee in US
Coffee has a long and vast history but it wasn't until 1952, when a advertisement by pan America coffee bureau began to popularize the concept of taking coffee break. According to some study half of the Americans over the age of 18 drink coffee everyday. United States is a leading consumer of coffee but it also produces world's finest coffee.
Coffee in the Italy
Italians are perfect in roasting and blending coffee but coffee is not grown in Italy. Large number of coffee houses in European nation is scattered throughout the country. These coffee houses stand as a testament to coffee's social prominence in Italy.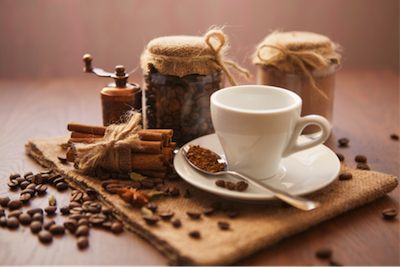 Coffee in Indonesia
During 1600s Dutch colonists introduced the coffee plant to Indonesia. Indonesia is one of the world's foremost producers of coffee. Some of the best coffee varieties in the world are named from several Indonesian islands like java and Sumatra.
Coffee in brazil
For over 160 years, Brazil has been world's largest producer of coffee. Brazil produces one third of the total production of coffee worldwide and exporting it each year. The best and unique part of Brazil's coffee production is that it grows both Arabica and Robusta beans, where as most of the countries produce either one or other.