Hey, did you try Lay's new Sriracha-flavored potato chips? They are really fantastic, delicious and hard to find chips. I love Sriracha and when I discovered it in the new Lay's Sriracha flavored potato chips, I was really delighted and bought as many packets as I could.
New Lay's Sriracha flavored potato chips are lovely but actually needed stronger Sriracha kick which is not there. But in the end you can dip it in more Sriracha to get a better taste. The burn on the lips is nice and comfortable when you eat the Lay's Sriracha flavored potato chips. These chips have a taste of sour cream, vinegar and sugar with a small amount of heat. Some weird off flavors linger around your tongue and give a nice feeling to your buds!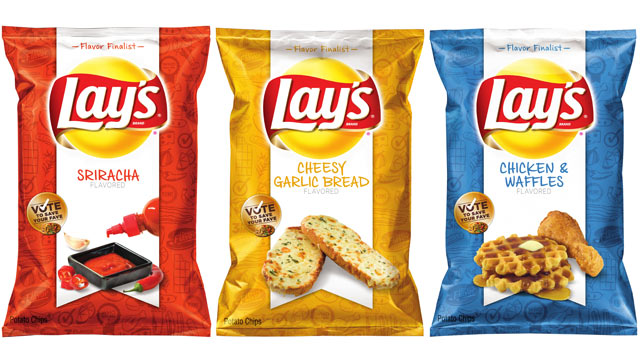 These Sriracha flavored chips are not bad but just beware of the odor and some people with an extra sensitive nose may not like them. But I liked the kick of the tangy, garlic, spicy flavor of them. It is quite a good kick and a great snack to taste anytime. The size of the bag in which these potato chips are sold is very small when weighed on price and the company should have made a bigger bag. This is a bit pricey for a small bag.
Overall Lay's Sriracha flavored potato chips have a good taste with a famous Sriracha flavor and those who are not fond of heavy Sriracha flavor will like it. They are little pricey but paying for a good taste of chips is worth and any snack lover will spend money on it.