Indian food has a great variety and due to a range of diversity in soil and climate, these Indian cuisines vary significantly but with a great taste due to locally used spices, herbs and vegetables. Check out these ten traditional Indian foods that may change your life forever by bringing a variety of new delicacies on your table!
Biryani A delicious rice dish prepared with several spices and a protein food like egg, chicken or mutton.
This dish is perfect for a family dinner.
Idli Idli is a nice South Indian food for breakfasts. It consists of a fermented batter of ground rice and lentils which is steamed in a circular form. It is perfect for breakfast when you are perfectly up on Saturday morning after a sound sleep.
Momos A native of North Eastern India, a great variation of traditional dimsum, Momos is a delicious Indian food and is eaten with fiery red chutney.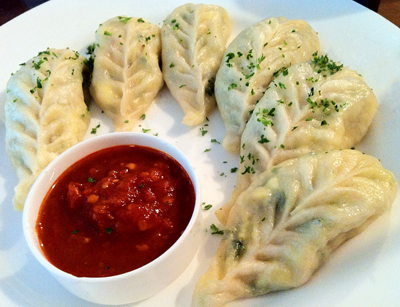 Gulab Jamun Gulab Jamuns are small balls of processed milk which is dried, slow cooked and boiled in syrup of sugar. It is perfect as a dessert after meals.
Chole Bhature A chickpea curry which is spicy and served with fried flour bread. A perfect late Sunday breakfast.
Kati Roll A great traditional street food and is basically a wrap of kebabs, vegetables, eggs and spices which are rolled into a type of flat bread. This is perfect as a meal on-the-go.
Rajma Rajma is a very popular North Indian dish and consist of kidney beans in thick gravy. It is perfect as an accomplishment for cooked rice and served hot.
Jalebi Jalebi is a sweet dish and is made from a wheat flour batter deeply fried in coil shapes and the soaked in syrup of sugar.
Banana chips Banana chips are thin slices of bananas which are deeply fried in spices. They are perfect as snacks.
Dosa Dosa is a south Indian dish and is crispy, flat bread which is made of rice batter. It is served with delicious chutneys and a lentil sauce called sambhar.