Malaysian food has seen so many ups and downs and in an age people use to say that Malaysian food isn't getting the global recognition it deserves. But soon the people around the world got to know that the Malaysian stuff is damn good and from then the Malaysian food takes over the world.
Here are some favorite Malaysian dishes of people that take over the world:
Apam balik: it's a pancake-style snack which is wedded with the compact package of an omelet, Apam balik is stuffed with more than a sufficient amount of sugar, peanuts and the occasional sprinkle of corn. It's a dish that's constantly being reinvented.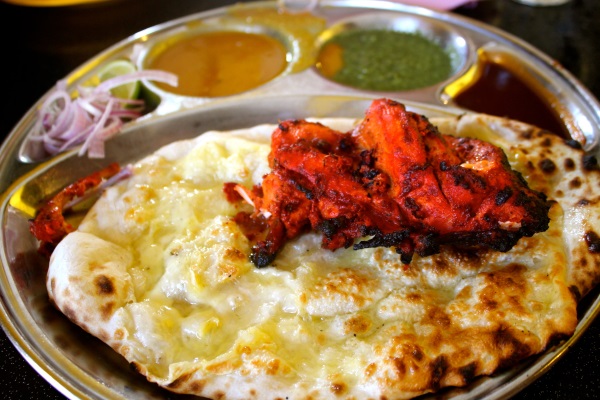 Mee goreng mamak: it's an Indian Muslim dish which is the complete package. Yellow noodles. Beef or chicken. Soy sauce, veggies and eggs. Shrimp. A bit of chili tossed in for an irresistible jolt.
Nasi kerabu: it is generated from the state of Kelantan in northern peninsular Malaysia, nasi kerabu gets its eye-grabbing color from telang flowers, which are crushed and mixed into the flour. The aquamarine dish is topped with bean sprouts and fried coconut, and then drenched in spicy budu, a fermented fish sauce.
Ayam percik (chicken with percik sauce): it's a barbecued chicken slathered in spicy chili, ginger and garlic sauce mixed with coconut milk. With the right amount of percik sauce, this staple Malaysian stall food packs more zing than anything the Colonel can muster.
Nasi lemak: Everyone calls this dish delicious. Nasi lemak is basically rice cooked in coconut milk. It's the sides that matters, depending on where you are in Malaysia, it comes with a variety of accompaniments such as hard-boiled egg, vegetables, peanuts, lamb or chicken or beef curry, seafood and sambal (chili-based sauce).Nasi lemak is traditionally eaten for breakfast but these days people are ordering it any time of day.